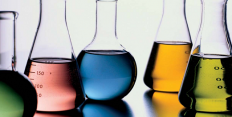 Company Profile : South Eastern Chemicals Ltd is manufacturers and suppliers of high quality, cost effective and specialist chemical formulations to industry. We blend detergents, sanitizers and chemical process aids and additives for a variety of Irish industries, including Dairy, Food Production, Hospitality & Catering, Construction, Water Treatment, Pharmaceutical and Auto Care Industry.
The company was established in 1985. It is a privately owned, and we are intensely proud of the fact that it is an Irish company. We take our quality, safety and environmental responsibilities extremely seriously and pride ourselves on our standards and record.
Teamwork and relationships lies at the heart of our culture. We work together with our customers and our suppliers to deliver total satisfaction and value adding solutions for our clients.
The business is located in Kilmacow, Co. Kilkenny which is strategically located near the M9 Waterford to Dublin motorway, thus facilitating quick access to the main Cork, Dublin, Limerick and Wexford roads.
SOUTH EASTERN CHEMICALS LTD
Kilmacow, Co. Kilkenny (Via Waterford) X91E288

Tel: +353-51-885405
Fax: +353-51-885591,
Email: info@southeasternchecmicals.ie